The
NARTH
guy.
Listening to him I am reminded of:
1. My gay uncle who died of aids leaving his straight family with no kids.
2. My gay nephew who leads a petty, shallow, dead-end type of life.
3. However and also: gay people I know who spend their lives helping others, in service oriented lives.
4. Gay people like
Stephen Fry
, who I largely admire.
5. The crappy crazy warped & perverse sexual morality in Mormonism & Catholicism.
Religion is a natural phenomenon, and so, like it or not natural human morality can be rooted in religion, even if religions also have built-in lies that their members are forbidden to speak against. And religions can go overboard, such as via equating masturbation with being gay.
Back in my fat bastard days I held up the book
Biological Exuberance
by
Bruce Bagemihl.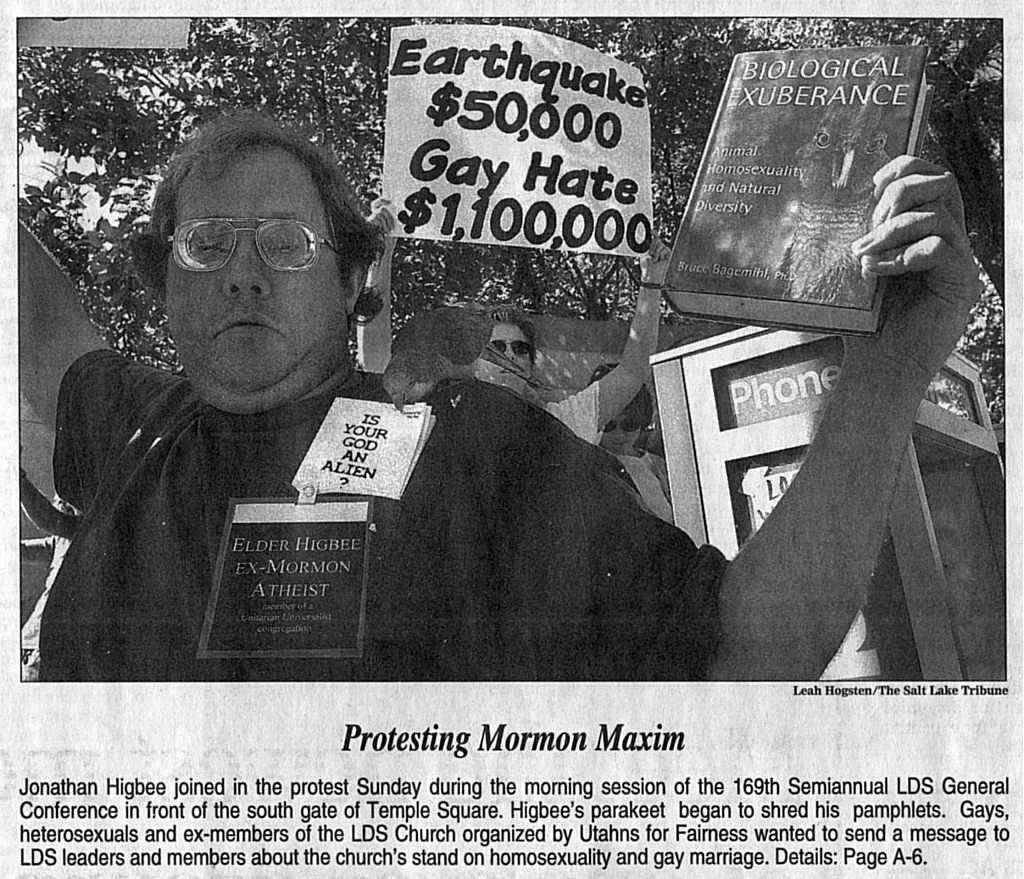 But politically correct liberals engage in the
naturalistic fallacy
when they state that homosexuality is "ok" because it's natural. So what.
Related blog post:
So, things ain't quite so easy to sort out as either side would have you believe.
Seeing first hand how things work can change your views. Yes it's quite true that the Mormon Church abuses children via their sexual masturbation interrogation interviews. But, there's also child abuse that happens at Stonewall centers too. Both sides are too extreme, too exclusive, too rigid, too dogmatic.
No I ain't fucking gay. But I've been to enough gay parties & bars, and around the petty shallow stunted narcissistic friends of my nutty gay nephew to state that the "gay lifestyle" ain't all it's cracked up to be. But, don't change back to a fucking Mormon or Bible Beating Christian either - if you feel inclined to change.
And if you live a largely-abuse-free service oriented largely happy life as a gay man, that's ok too I suppose. Just don't cheat on your straight wife, get AIDS, die, and leave your family with no father. That's my advise to you.